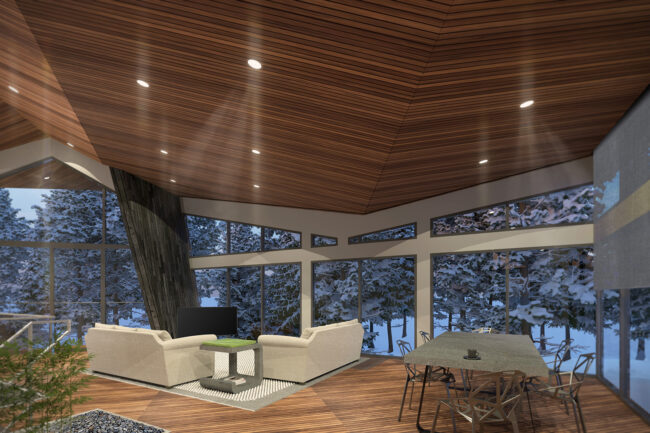 Griffin House – Niseko | STE-AD
The view from the kitchen, looking toward the main dining room and main living space L1. The folded origami planes of the timber-clad ceiling are propped up but the inclined Shou Sugi Ban walls that form the balcony. The large glass windows are intended to make you feel as if you are among the trees in the winter and in the green of the spring and summer.
The concept design of Griffin House in Niseko, Hokkaido, Japan, consists of vertical walls with an open-air Robinia Timber rain screen. The inclined vertical walls that form the entrance on the ground floor and the balcony on the first floor are clad with a solid, or butt jointed, Shou Sugi Ban timber.
Related projects in Niseko: